Alliance Industrial Company
Alliance Industrial Company is addressing the shortage of high-quality logistical real estate in a growing E-commerce world. With a shifting population and immense demand for warehouse and distribution space, Alliance is capitalizing on these trends, and becoming a large industrial sector player as it builds its national platform.
TEXAS  SOUTHEAST  SOUTHWEST
OF REAL ESTATE DEVELOPED TO DATE
Hands-on targeted development with focus on key distribution hubs. Our development team has over 200 years of combined experience in site acquisition, entitlement, permitting, construction management and leasing all facets of industrial development, including speculative development, build-to-suits, and sale leasebacks. The development team has developed or acquired over 19.9 million SF of industrial space.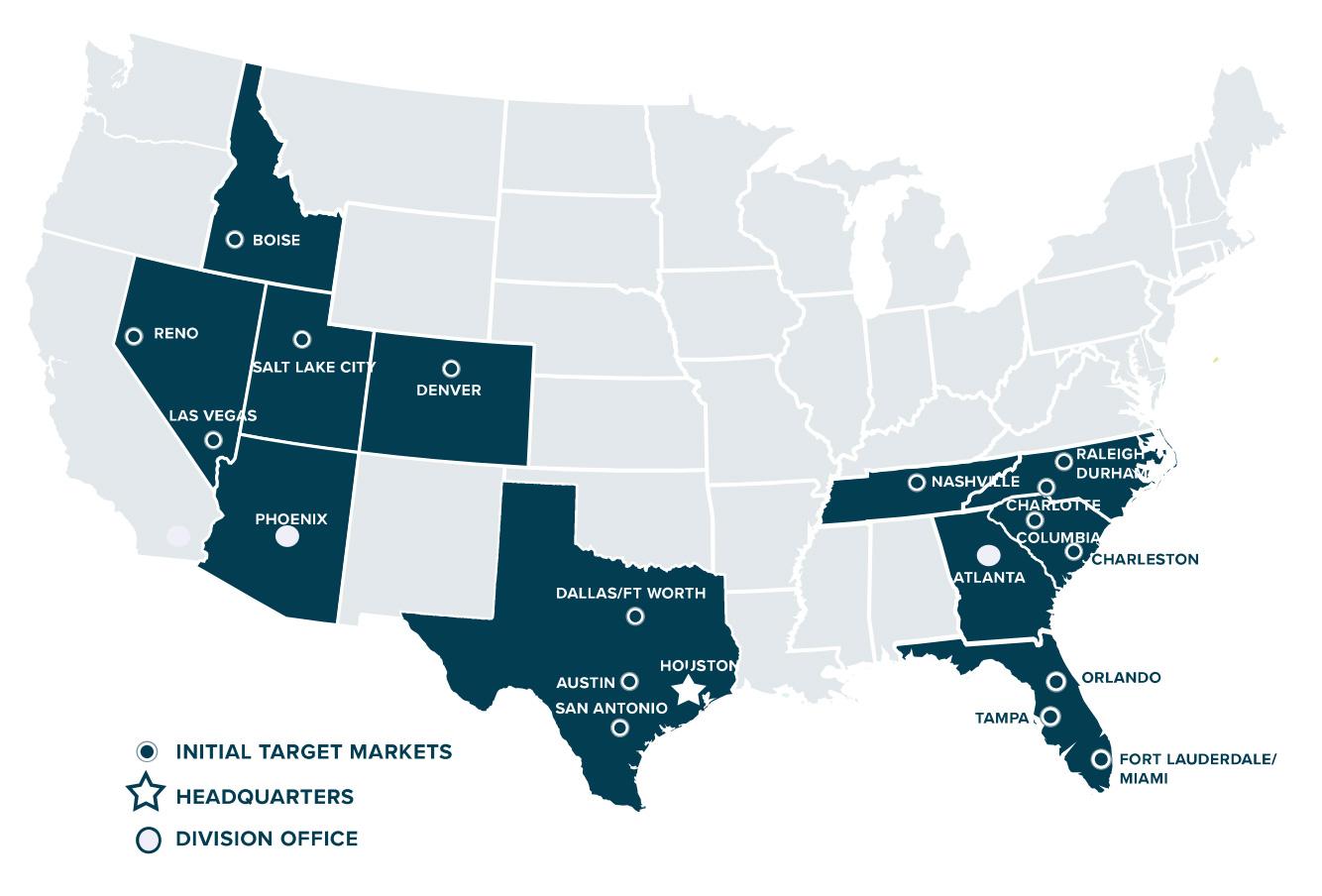 Given Alliance's scale and resources, it brings an unmatched geographic infastructure of investment opportunities throughout the United States that leverages off local developer relationships and market expertise.
HOUSTON – (June 15, 2021) – Alliance Residential Company, one of the largest private residential real estate companies in the U.S., has launched Alliance Industrial Company, a new platform focused on essential …
read more
Alliance Industrial Company is pleased to announce John Paul Quinn has been promoted to Development Director of its new Southwest Division. In this position, Quinn is responsible for sourcing and managing…
read more